Chateau de
Barbe Blanche
Appellation : Lussac Saint-Emilion
Château de Barbe Blanche is a 28-hectare estate located in the heart of the Lussac Saint-Émilion appellation. Rising to an altitude of 87 m, the vineyard, with its gravelly-sandy soil, is situated on a plateau of limestone with asteries. It's geological and pedological characteristics wonderfully regulate the water supply to provide the vines with ideal conditions for the production of great red wines. Heir to a rich and long history, it is said that the excellence of these wines was already appreciated in the 16th century by King Henry IV. Preserved in its nature setting, Château de Barbe Blanche's story continues to be told…

Appellation : Lussac Saint-Emilion
Château de Barbe Blanche is a 28-hectare estate located in the heart of the Lussac Saint-Émilion appellation. Rising to an altitude of 87 m, the vineyard, with its gravelly-sandy soil, is situated on a plateau of limestone with asteries. It's geological and pedological characteristics wonderfully regulate the water supply to provide the vines with ideal conditions for the production of great red wines. Heir to a rich and long history, it is said that the excellence of these wines was already appreciated in the 16th century by King Henry IV. Preserved in its nature setting, Château de Barbe Blanche's story continues to be told…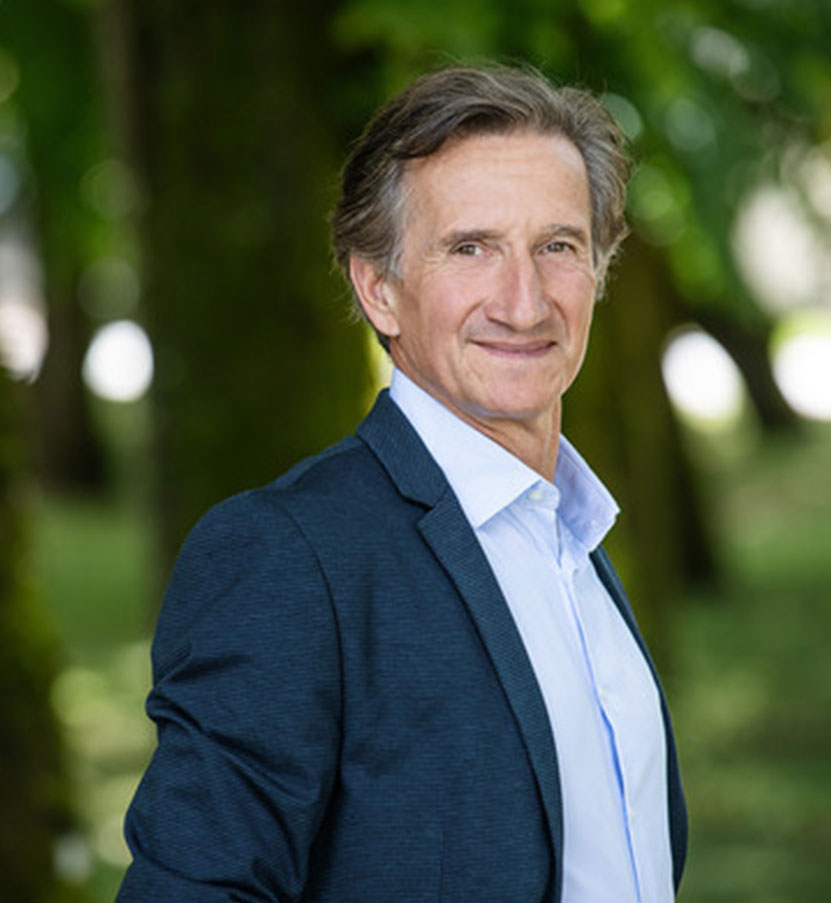 The owner's pitch.
Famille André Lurton is a family business of passionate winegrowers. Owners of several Châteaux located in prestigious Bordeaux appellations, their signature is a guarantee of know-how and quality, vintage after vintage. Since 2017, the properties have been certified HVE 3, the highest environmental certification. With 30 years of international experience, Jacques Lurton took over the Presidency of the Vineyards in 2019.
"We believe in care, care of the people who work the land, care of the land and biodiversity which surrounds it."
Ageing
12 months
In barrels (50% new)
Grape varieties
Cabernet Franc
Merlot
Environmental protection
HEV 3
Open for tours
By appointment
Wines.
The terroir of Château de Barbe Blanche is ideally situated on a clayey-limestone hillside of Lussac, facing the best slopes of Saint-Emilion. The wines produced are colorful, round, supple, and of great finesse, but nevertheless possess firm tannins predisposing them to long ageing. Merlot is king here, and regularly gives smooth and tasty wines with notes of black fruits and lightly toasted. They will be enjoyed with port-fed turkey escalopes, game or even oven-roasted duck.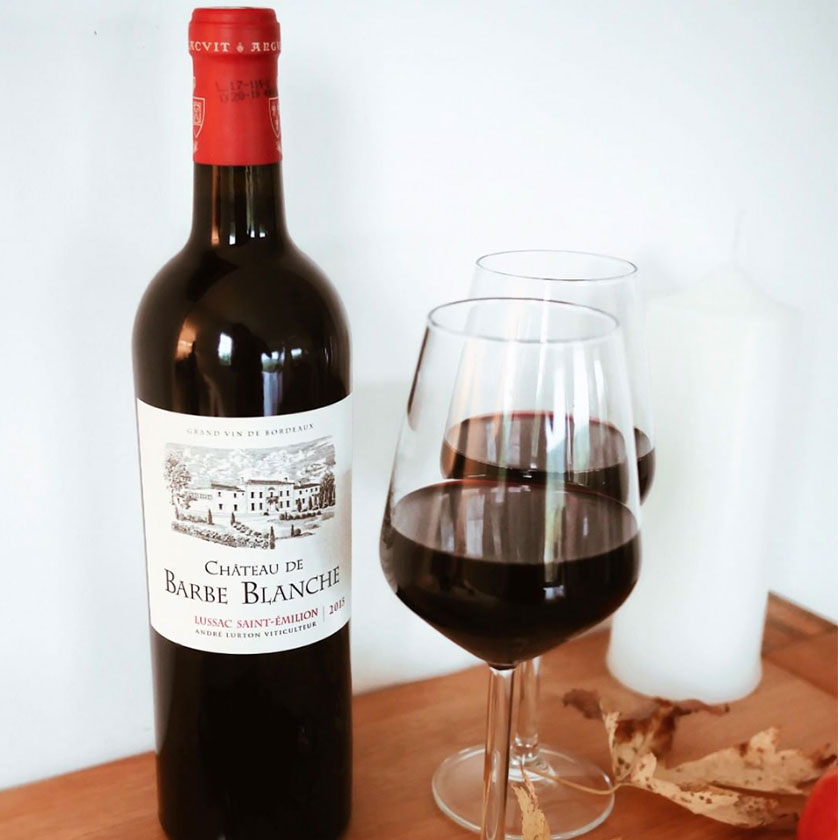 How to contact the Chateau.
Address
4 Barbe Blanche
33570 Lussac
France