Chateau
La Marzelle
Appellation : Saint-Emilion Grand Cru Classé
Château La Marzelle, Saint-Emilion Grand Cru Classé, extends over 17 hectares on a very special and restricted terroir, the Haute Terrasse of Saint-Emilion. 17 hectares of vines are grouped together around the farm buildings. 80% are Merlot, 15% are Cabernet Franc and 5% are Cabernet Sauvignon. Château La Marzelle is committed to producing wines that are as natural as possible, and the vineyard is cultivated like a garden, with organic certification obtained from the 2020 vintage. Since July 2013, the estate has been managed according to the requirements of the ISO 14001 environmental standard. This standard rewards the environmental work undertaken over the last fifteen years.

Appellation : Saint-Emilion Grand Cru Classé
The owner's pitch.
We live in the conviction that there is nothing more noble than the cultivation of the vine. Moreover, there is nothing that gives more satisfaction than realising a lifelong dream: producing a great wine in Saint-Emilion, one of the best terroirs in the world. Since the purchase of Château La Marzelle in 1998, together with the team in place, we have done everything to maintain and reveal the vineyards of our wonderful estate. Sure of this philosophy, "only a healthy grape is the basis of a great wine", the vineyard is maintained according to the precepts of organic and biodynamic culture, excluding chemical pesticides and herbicides. Together with the EMS, we have obtained ISO 14001, HEV3 and Organic Agriculture certification for the 2020 vintage. The vinification and maturing process is also subject to very strict rules and requires analytical skills, reactivity and rigour in order to strive for excellence and to respond to the specific characteristics of each vintage. Each year we have to face new situations, which requires an extraordinary capacity to adapt. It is with a lot of patience, love and ambition that we take up the challenges to constantly raise the estate to a higher level. Our sole objective is to produce a wine of excellence. It is with great enthusiasm that we follow the evolution of the estate very closely and we are happy and proud to present you with the fruit of our passionate work: our vintages respond to this terroir that we continue to listen to day after day, and which one after the other, become great wines for ageing, full, well-balanced, elegant and with a beautiful silky finish. Sioen Family
Surface area
16,98 hectares
Ageing
New French oak barrels and earthenware jars
Grape varieties
80% Merlot, 15% Cabernet Franc, 5% Cabernet Sauvignon
Environmental protection
Organic agriculture – HEV
Open for tours
By appointment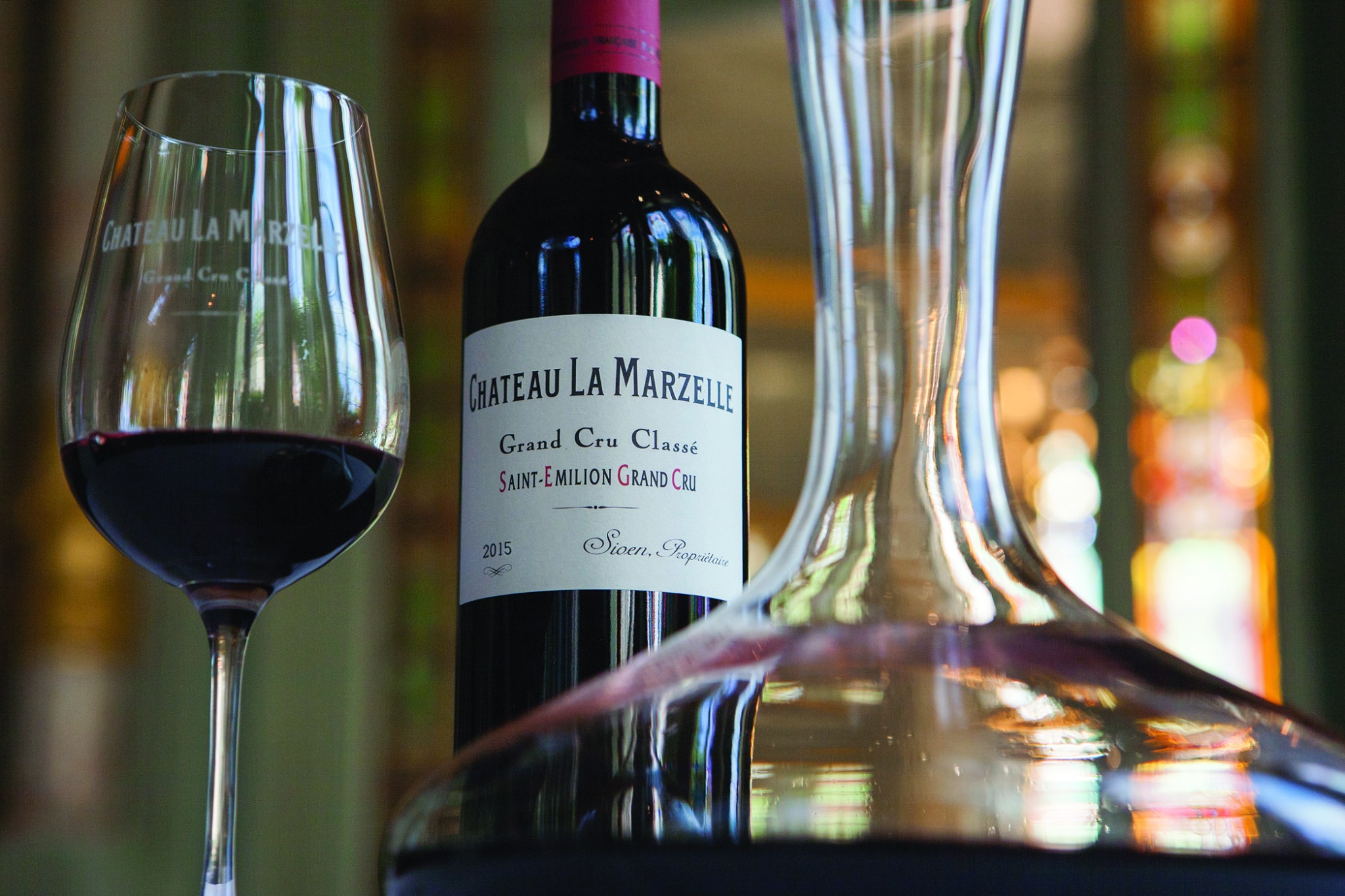 How to contact the Chateau.
Address
La Marzelle – 33330 Saint-Emilion
Phone
+33 (0) 5 57 55 10 55