Chateau Maillet
The Moze Berthon vineyards have been in the family since 1820, and today Mickael Moze Berthon, who represents the 7th generation, runs the properties in Montagne Saint Emilion and Pomerol. Since the 2014 vintage, we have decided to call on the experience of Hubert de Boüard de Laforest, an internationally renowned wine consultant and also co-owner of Château Angelus in Saint-Emilion. Following this decision, we undertook a complete renovation of the Pomerol winery and created a new cuvée, Château Maillet. The two hectares of Château Maillet are located in the very prestigious and intimate appellation of Pomerol. The Pomerol terroir provides finesse and perfect ripeness and our small yields contribute to an exceptional concentration. The complete vinification in barrels allows us to obtain round, complex wines, with a great aromatic precision and a silky finish.

Les vignobles Moze Berthon sont dans la famille depuis 1820, aujourd'hui Mickael Moze Berthon qui réprensente la 7ème génération dirige les propriétés de Montagne Saint Emilion et Pomerol. Depuis le millésime 2014 nous avons décidé de faire appel à l'expérience d'Hubert de Boüard de Laforest, conseiller viticole à la renommée internationale et également co-propriétaire de Château Angelus à Saint-Emilion. Suite à cette décision nous avons entreprit de rénover entièrement le chai de Pomerol et créer une nouvelle cuvée Le Château Maillet. Les deux hectares du Château Maillet se situe sur la très prestigieuse et très intimiste appellation de Pomerol. Le terroir de Pomerol apporte la finesse et la maturité parfaite et nos petits rendements contribuent à une concentration exceptionnelle. La vinification intégrale en barrique permets d'obtenir des vins ronds, complexes, avec une grande précision aromatique et une finale soyeuse.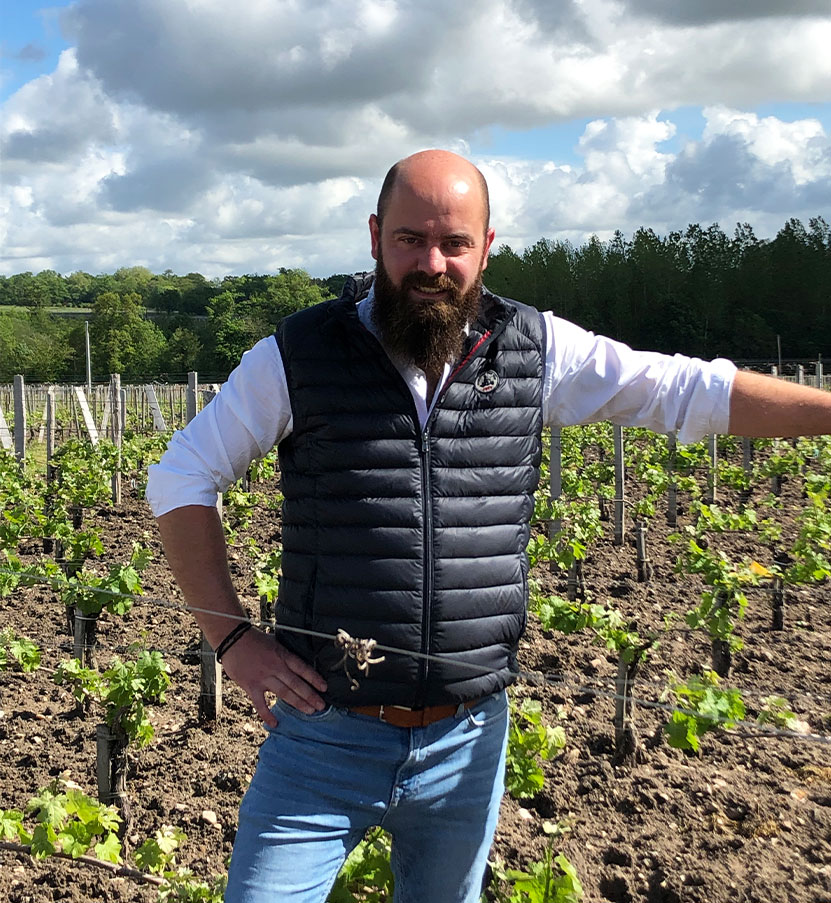 The owner's pitch.
"The Moze-Berthon vineyards have been in the family since 1820 and today, 7th generation Mickael Moze-Berthon manages the Montagne and Pomerol estates. Since 2014, we decided to create a new cuvée: the Château Maillet. This decision implied to renovate the cellar of Pomerol and to call on the expertise of Hubert de Boüard that have international renown. The 2 hectares of Château Maillet are situated on the prestigious appellation of Pomerol. Our terroir brings finesse and perfect maturity and our small yields contribute to an exceptional concentration."
Mickael Moze Berthon
Ageing
18 months
In barrels
Grape varieties
95% Merlot
5% Cabernet Franc
Environmental protection
HEV
Open for tours
No appointment required
Wines.
Dense garnet red with violet reflections. Elegant bouquet and good intensity. Notes of black fruits, blueberries, morello cherries and some blackcurrant. Pleasant touch of freshness with mint. Fruity, dense and refreshing attack. The body has fat and a beautiful acid structure in symbiosis with tannins. These are fine, silky and reveal themselves at the end of the mouth. Persistent finish.