Chateau Taillefer
It was in 1923 that Antoine Moueix, a wine merchant from Corrèze, acquired Château Taillefer. Today, this family estate is in the hands of the 5th generation, who strives to perpetuate the family tradition and brings a fresh, new perspective. For a century, the Moueix family has preciously preserved, guarded and cultivated this ancient Pomerol cru.
Château Taillefer is situated on the southern side of the Pomerol plateau. Its 12 Ha vineyard is growing in one block on a place called "Taillefer". In this location, the soil is composed of silica, gravel and blue clay. There is also a large quantity of iron oxides. This Pomerol specificity is at the origin of the name of the Château: "The elders recount that the plow "carves the iron" ("taille le fer" in french) so much it lifts iron oxides in this vineyard."

It was in 1923 that Antoine Moueix, a wine merchant from Corrèze, acquired Château Taillefer. Today, this family estate is in the hands of the 5th generation, who strives to perpetuate the family tradition and brings a fresh, new perspective. For a century, the Moueix family has preciously preserved, guarded and cultivated this ancient Pomerol cru.
Château Taillefer is situated on the southern side of the Pomerol plateau. Its 12 Ha vineyard is growing in one block on a place called "Taillefer". In this location, the soil is composed of silica, gravel and blue clay. There is also a large quantity of iron oxides. This Pomerol specificity is at the origin of the name of the Château: "The elders recount that the plow "carves the iron" ("taille le fer" in french) so much it lifts iron oxides in this vineyard.""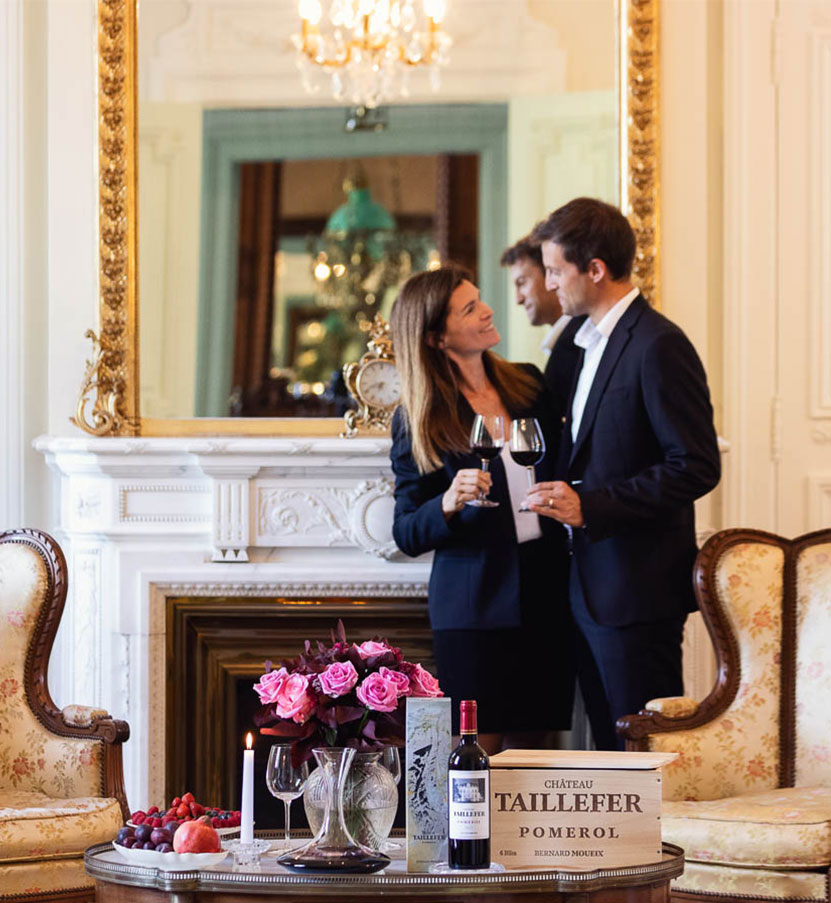 The owner's pitch.
"Since we took over the management of Château Taillefer in 2013, we have been committed to revealing its terroir and making its wine with simplicity and meticulousness. Vintage after vintage, we are in the field, observing, tasting and maturing our know-how. In the vineyard and in the cellar, we draw inspiration from both modern technology and traditional methods. Our philosophy? To let the wine "be". In this manner, each bottle of Château Taillefer recounts a story: the story of a terroir with exceptional geological origins; the story of the work accomplished over the necessary 3 years to craft it."
Claire Moueix and Cyril Basteau
Ageing
12 months
40% in new barrels made from French oak
Grape varieties
85% Merlot
15% Cabernet Franc
Environmental protection
HEV 3 – ISO14001 via Bordeaux Wine EMS Association
Open for tours
By appointment
Wines.
The wine of Château Taillefer is born from the singularity of its terroir and the know-how of the men who cultivate it. The combination of silica, gravel and blue clay gives the concentrated grapes with velvety and racy tannins. Thanks to the iron oxides, the grapes gain in complexity with typical Pomerolian aromas of violet, truffle and minerality. In the vineyard and in the cellar, Claire and Cyril strive to fully express the terroir in the wine. Simple and precise gestures give the wine a pure and nuanced expression of its terroir. Gentle vinification and barrel ageing give the wine more texture and complexity. Château Taillefer offers a dense, complex and elegant wine for ageing.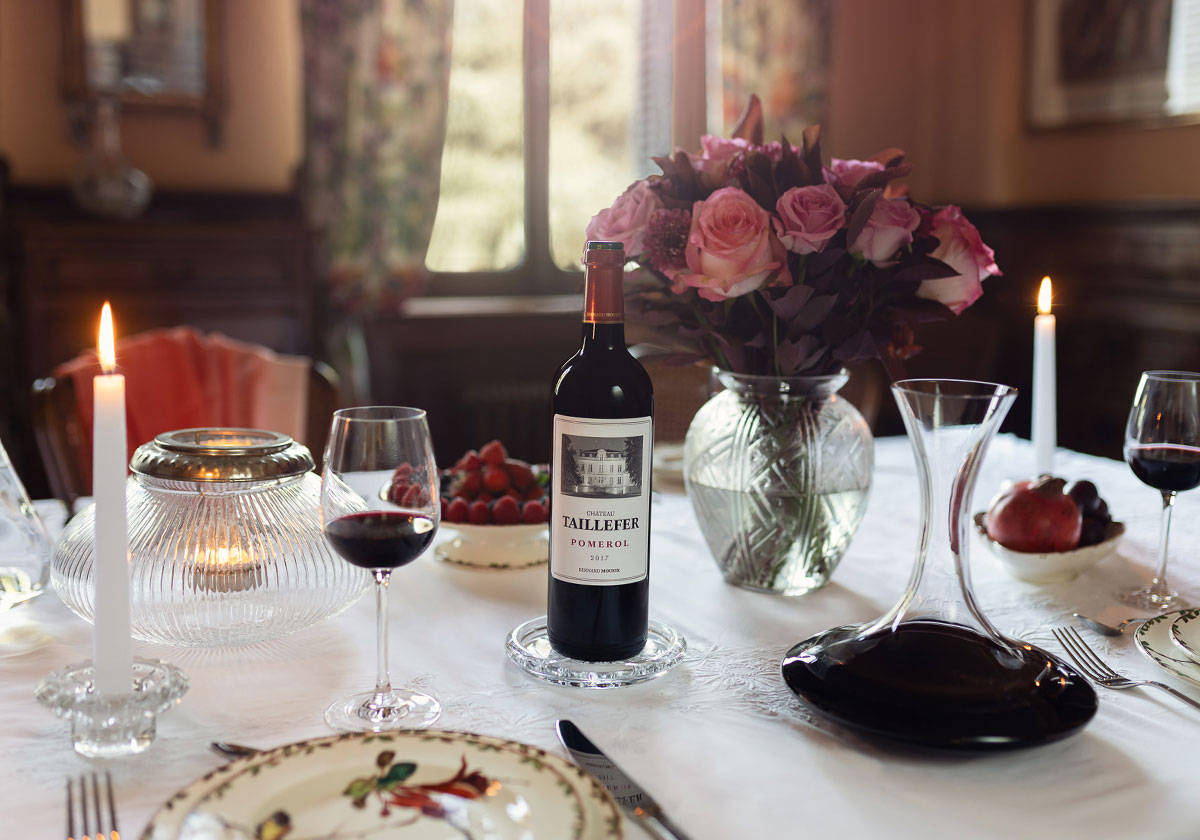 How to contact the Chateau.
Address
SC Bernard Moueix
Château Taillefer BP9
33501 Libourne Cedex